Roblox
, stylized
ROBLOX
, is a user-generated, MMO, social gaming platform developed and published by the
Roblox Corporation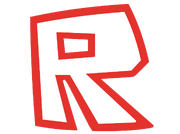 and released in 2006.
In the game, players are able to create their own virtual worlds and design their own games within the platform. Games on Roblox can be designed using a sandbox edition of the programming language Lua. Their in-game currency, Robux, can be rewarded to users and developers, or bought, and can be converted into cash through the Developer Exchange program. The game is designed to be family-friendly, with the ability of running on a wide variety of devices and platforms, including PC, Mac, Android, iOS, Xbox and Oculus.
As of 2017, Roblox has over 500,000 game creators designing games, and 30 million active monthly players, who have collectively logged more than 300 million hours of game play.
Thinknoodles started playing Roblox in 2015, close to four years on YouTube.
Think's Roblox Series
Edit
Pokémon: Brick Bronze
Roblox Pokémon GO
Murder Mystery 2
Design It!
Meep City
Pokémon Fighters EX
ROBLOX Egg Hunt 2017
Jailbreak